A Brief History of that Time You Used Web Fonts—
SmashingConf

Barcelona

20 Oct 2015 Zach Leatherman

Watch in 48 min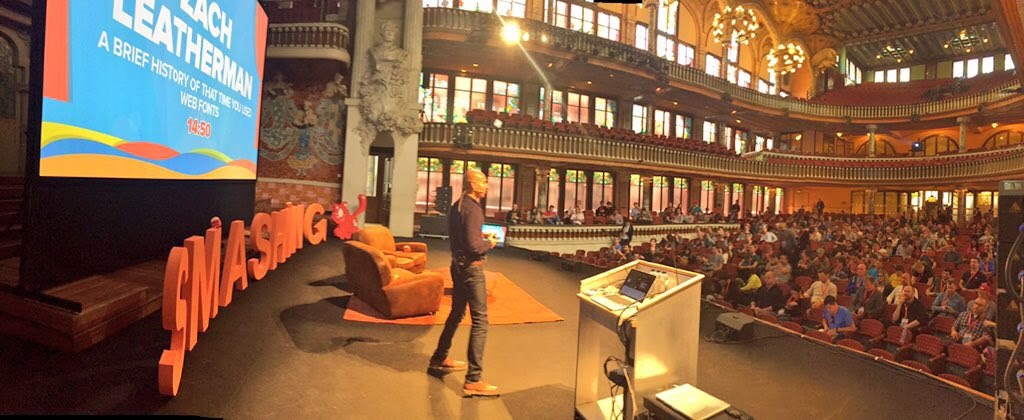 The title of the talk was a reference to a hugely popular book written by Stephen Hawking titled A Brief History of Time. I'm not sure this was clear enough, since I put a computer generated voice as an antagonist in a few of the slides and the reference fell pretty flat. Better luck next time I guess!
Video
Most !important thing learned at #SmashingConf from @zachleat pic.twitter.com/OVOb6ao8Ef

— Tim Malabuyo (@malabooboo) October 21, 2015
Venue
Paired nicely with the other amazing talks at SmashingConf, the event was held at Palau de la Musica Orfeo Catalana, rated as the #3 thing to see in all of Barcelona by TripAdvisor. It was beautiful.
Still blown away by this venue. #smashingconf pic.twitter.com/vbmNCQZVmk

— Zach Leatherman (@zachleat) October 20, 2015
Links (in order of slide appearance)