Projects (Retired)
Tournology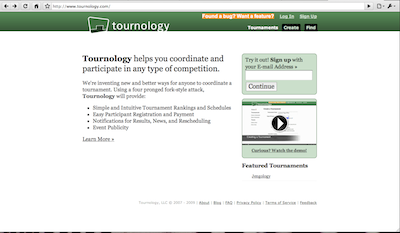 Tournology makes tournament coordination easy.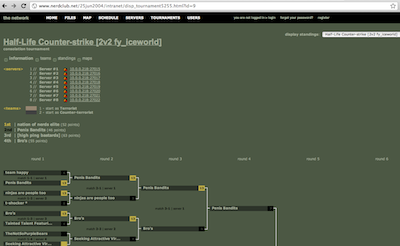 Also known as Autonomous LAN Party. As one of the administrators of the local computer group nerdclub, wrote an open source project to help administrate and coordinate LAN Parties, still in use by LAN Parties all over the world. Check out an example of ALP.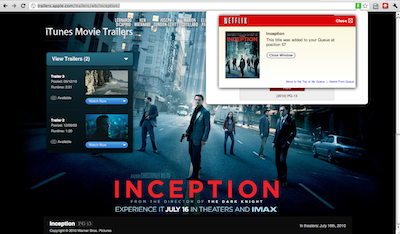 This Google Chrome extension will recognize movie web sites and one click on the extension will automatically add that title to your queue.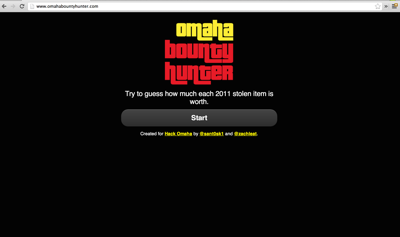 A game built for Hack Omaha using Open Crime Data. Guess how much the owner thought their stolen item was worth.
GiftBright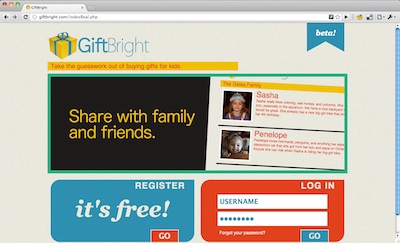 Take the guesswork out of buying gifts for kids. Winner of Startup Weekend Omaha March 2010.
Call Spinner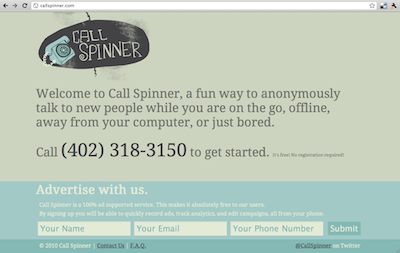 A way to anonymously meet new friends using nothing but your phone. Winner of Startup Weekend Omaha September 2010.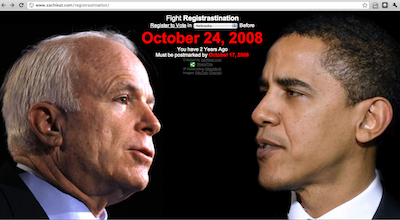 A site encouraging voter registration for the 2008 US Presidential Election.
On Github.
scrollf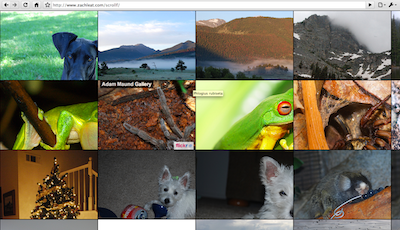 A draggable infinite-scroll flickr image browser (similar to Google Maps)