Projects
View all project source code on GitHub.
SocialCount is a small jQuery plugin for progressively enhanced, lazy loaded, mobile friendly social networking widgets.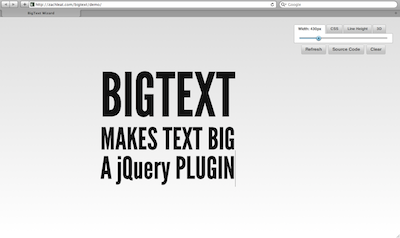 The BigText jQuery plugin takes a single element and sizes the text inside of its child block elements to fit the width of the parent element. Gives the text that lovely vertical alignment. Be sure to check out the demo! Also on Github.
Guidelines I use when looking at the big picture as a Front End Web Developer.
Local JavaScript User Group.
A tool to find your noisiest Twitter friends.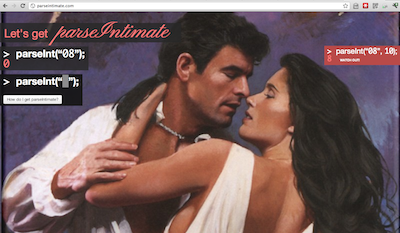 A Valentine's Day website to spend a little quality time with JavaScript and it's quirky parseInt function. Don't be afraid to get parseIntimate.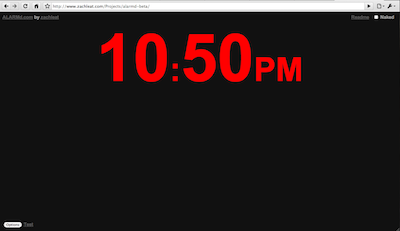 An online alarm clock that wakes you up to YouTube, Pandora, MP3 or other multimedia source. Featuring integration with Google Calendar. On Github.
First iteration of the alarm clock that plays YouTube videos or other multimedia sources. See ALARMd 2 above.
Utility to show the relative difference between a time and now. On Github. Also available in PHP.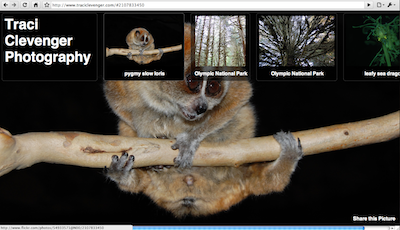 A full screen photography portfolio website. On Github.
Retrieve a gravatar image dynamically from any e-mail address. On Github.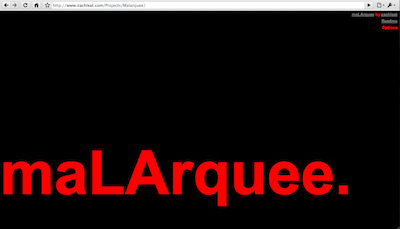 A strange project creating a marquee.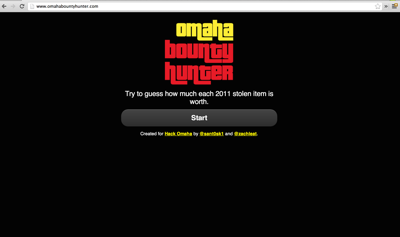 A game built for Hack Omaha using Open Crime Data. Guess how much the owner thought their stolen item was worth.
---